A powerful CMMS for maintenance pros:
Systemise your maintenance success, together
Imagine your days running like clockwork, with everyone collaborating and learning from each other with easy ways to measure your results.
This maintenance platform gives technicians, mechanics, and managers from all departments a simpler and faster way to do maintenance in line with organisational goals.
Maintenance results improve
Great things happen when customers use MaintMaster
Preventive / Corrective

Increase on average 50%

Maintenance productivity

Increase by up to 60%

Lead time jobs

Decrease by 50%
One system. All teams. All maintenance.
Book your demo and get five valuable takeaways:
Words from Geoff Kynaston at Bedgrow: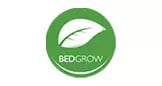 Discover the tools that turn maintenance into maintenance excellence
See the functionality that empowers you to manage and overview reactive, planned, preventative, and predictive maintenance while setting your department up for success — in a simple system that anyone can use.
Fill in the form to book your demo and learn how you can:
Declutter and simplify the days for every role

Boost productivity in the office and on the floor

Get insightful reports on any data in a few clicks

Save hundreds of hours on your daily navigation

Unite your teams and systemise your maintenance

Create customisations to overcome your challenges with zero coding
P.S. Want to see for yourself? Try MaintMaster free for 30 days. We'll be on the other side to help you get the most from your trial period.
Ready to explore MaintMaster?
Hi, my name is Tom, Sales Director UK.

I'm here to help you reach your maintenance goals and show you how MaintMaster can support you all the way.

Here's my number: +44 74933 28466.
Frequently asked questions
Can't find your answer here? We'll happily answer them in your demo.
Do I need a server?

No, MaintMaster is a cloud-based maintenance CMMS software. And you can access the system from a computer, laptop, and mobile.
How much does it cost?

MaintMaster features three editions at a flexible price, starting from £57 per user and month.
What free trial support do you offer?

We assist you with job types, terminology, processes, and more that support ISO 55000 and the European Maintenance Standard. And we help you on-site or remotely via Teams or Zoom.
Can you help with spare parts management?

Yes, of course. By default, you can manage your spare parts with MaintMaster – at no extra cost.
What maintenance standards do you support?

MaintMaster is built from European Maintenance, ISO 55000 Standard, and PAS 55 in mind. That means you and your teams can easily follow maintenance best practices.
Can I import data I have from Excel, for example?

MaintMaster makes it easy to import your data. The CMMS offers an integrated import function. For example, import your machines and equipment, spare parts, or cost records within minutes via Excel or SQL.
Does your software support maintenance operations documentation?

Yes, you can assign documentation to the maintenance tasks before and after and make it available to your employees, e.g. via tablet, directly at the machine. You can also assign pictures and drawings to the tasks.
Are standard evaluations such as reasons for standstills, duration of standstills or machines with the highest standstill duration possible?

You can generate any kind of statistics yourself - always depending on the data contained in MaintMaster. Theoretically, the evaluations are limitless. Our experts are here to help you so you can always draw profitable conclusions from your reports.